Mahi Pono could generate 1,000-plus Jobs
January 06, 2019 | Maui News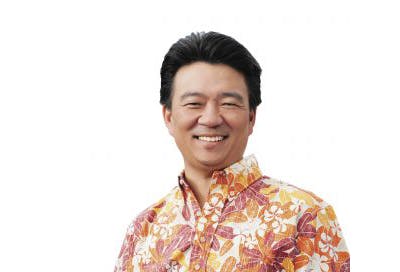 More than 1,000 jobs could be generated as Mahi Pono moves forward with its farming operations on 41,000 acres of recently purchased old sugar cane lands, said the company's new senior vice president of operations, former Lt. Gov. Shan Tsutsui.
Tsutsui, a Waiehu resident, was named today to lead Mahi Pono's farming venture on Maui. Besides working with local farmers, he said Mahi Pono will assist them with processing and packaging of their products for export and for island use — all based on Maui.
"That's also exciting in terms of economic diversity, allowing for different types of jobs, not having them being related to the tourists," said Tsutsui, who will be in charge of business strategy, management operations, community leadership and government relations.
On Dec. 10, Mahi Pono announced its purchase of 41,000 acres of former Hawaiian Commercial & Sugar Co. land from Alexander & Baldwin. The $262 million deal with Mahi Pono, a joint venture of Pomona Farming LLC and Public Sector Pension Investment Board, one of Canada's largest pension investment managers, ended A&B's 150-year ownership of the old sugar cane lands. Its subsidiary, HC&S, shut down sugar operations at the end of 2016.
Mahi Pono said it plans to produce high-quality, nongenetically modified food for local consumption with export potential; provide local partners with resources, such as farming expertise, equipment and farming capital; offer water in an agricultural park for use by small, local farmers and create jobs for local residents with job training and educational programs for employees. The new owners said they have no plans to convert any of the land to nonagricultural uses.
Pomona Farming will provide the farming expertise and resources with financial backing from the pension investment board, but decisions for Mahi Pono will be made on Maui, Tsutsui said.
"Mahi Pono will be Maui's company," he emphasized. "I'm excited about this opportunity. It's the new chapter of agriculture on Maui."
He acknowledged the community's desire to maintain the green lands of the Central Maui plain.
"That's why this position is something that is not for me, just a job, it's really an opportunity to, hopefully, be part of something really special going forward," Tsutsui said.
He called it a "once in a generation" position.
"We got one chance to get it right," Tsutsui said. "It's the beginning, knowing that I will be able to play a role in how this all rolls out. It's exciting. I don't think I ever had a challenge like this."
...
MORE IN NEWS