Mahi Pono announces partnership with GoFarm Hawai'i to support the expansion of agricultural education on Maui
May 12, 2023 | MauiNow.com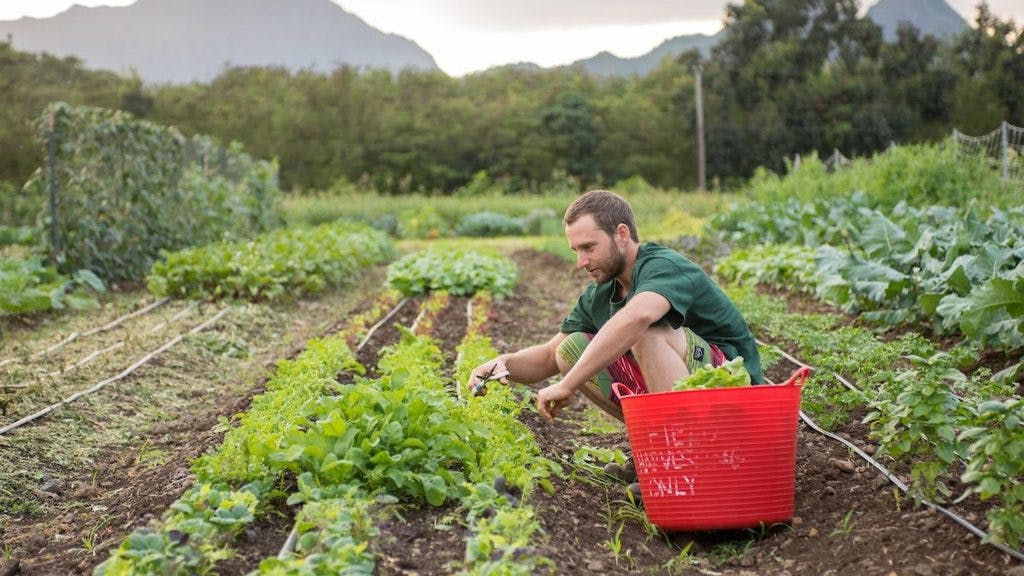 Mahi Pono, a Maui farming company that owns and operates 41,000 acres in Central Maui, is pleased to announce its partnership with GoFarm Hawai'i, an extension program of the University of Hawai'i's College of Tropical Agriculture and Human Resources (CTAHR). Mahi Pono will lease 15 acres of its West Maui agricultural land to GoFarm Hawai'i for its successful statewide farmer-development training program aimed at increasing the state's agricultural workforce.
"The partnership between GoFarm and Mahi Pono will jump start the farmers graduating from the UH program and will increase the number of successful commercial farmers in Hawai'i," said Sharon Hurd, chairperson of the Hawai'i Board of Agriculture.
MORE IN NEWS
2023 Row crop production: Kale
Mahi Pono's row crop operation is looking forward to cultivating an estimated 2 million pounds of fresh local produce in 2023.  This produce will be distributed to restaurants, grocery stores, food hubs and local institutions statewide.  Mahi Pono's Row Crop Farm Manager, Kyle Studer, will lead a team tasked with growing kale, lettuce, sweet onions, watermelon, and pumpkins, and we'll chronicle their progress with a series of blog posts found here on the MahiPono.com website.  First up: Kale!