Maui Harvest sweet onions coming soon to stores near you
May 18, 2023 |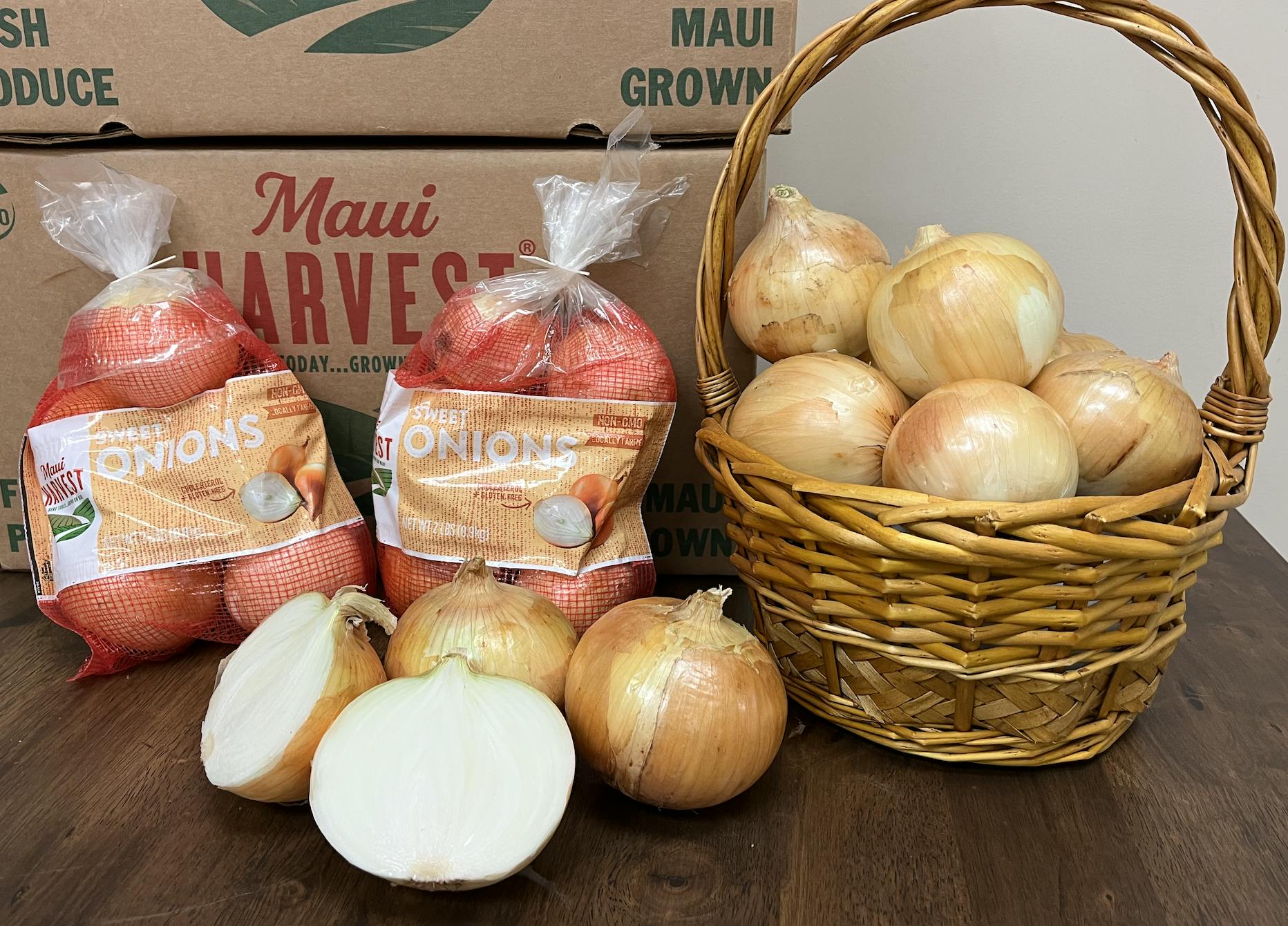 Our seasonal onion harvest is underway, and we've partnered with Armstrong Produce, Kula Produce, and Sun Fresh Hawaii to distribute these onions to local retailers! Maui Harvest sweet onions will be available for sale at Tamura's, Target, and ABC Stores beginning May 24, 2023.  Additional retailers will be online soon!  
More than 200k lbs. of onions will be harvested over the coming weeks/months, which will support seasonal availability at our retail partners thru mid-August!  
"We're proud to be growing onions on Maui at a scale that helps reduce Hawaii's reliance on imported produce", says Kyle Studer, Mahi Pono's row crop manager.  "The onions look great, and the entire local team did an awesome job bringing this product to market."
Maui Harvest sweet onions are also available at local food hubs including Local Harvest, Farm Link, Kahumana, and Adaptations.
#BuyLocal
Update: As of July 1, retailers on Maui that are moving Maui Harvest onions include: Safeway, Target, Longs Drugs, ABC Wailea. Mahalo to these retailers for their support of Maui Ag! Please email sales@mahipono.com for inquiries.
MORE IN NEWS