Mahi Pono Reaches Milestone of Planting 1 Millionth Tree in Less Than Three Years
November 09, 2021 | Maui Now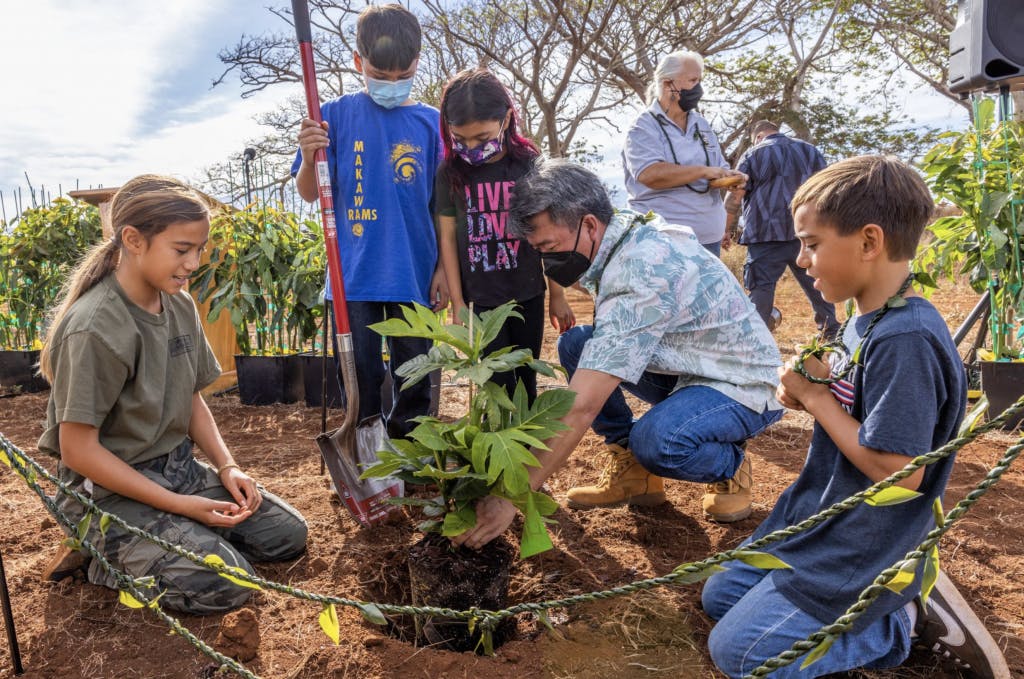 The Maui-based farming company, Mahi Pono, celebrated its milestone of planting 1 million trees within its Central Maui farm, Tuesday. The achievement comes in less than three years.
To commemorate the occasion, Mahi Pono along with its team of 300 employees, joined together with members of the community to celebrate reaching the significant landmark in its mission "to create a thriving hub of diversified agriculture and increase food security for the island of Maui, and the state of Hawai'i."
MORE IN NEWS
$65K for Shidler college raised through record sold-out Executive Vineyards event
The 23rd annual Executive Vineyards event raised a record $65,000 for the University of Hawaiʻi at Mānoa Shidler College of Business. Held at the Royal Hawaiian Hotel on March 9, a sold-out event of more than 600 guests enjoyed an evening of networking, sampling delicious items from local restaurants and tasting a variety of wines and spirits with the iconic Diamond Head and Waikīkī Beach in the backdrop.