Mahi Pono Planting Thousands of Trees
February 01, 2020 | Maui News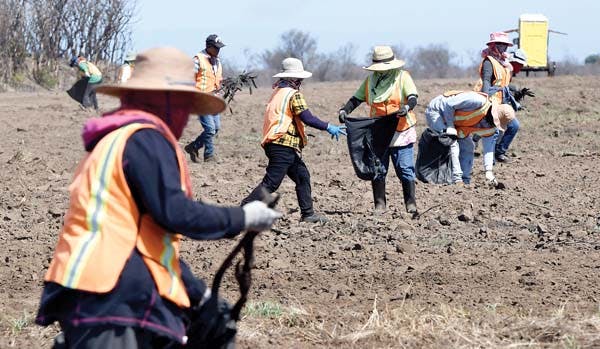 PUUNENE — Mahi Pono this week unveiled a farm plan that will plant more than 700,000 trees in Maui's central plains by the end of this year.
Also, company officials targeted March as the opening for its community farm project.
Mahi Pono, a joint venture between a California farming company and a Canadian pension fund, acquired 41,000 acres of former sugar cane land and half of the East Maui Irrigation water delivery system from Alexander & Baldwin a little more than a year ago. Since then, the company has been under scrutiny for its land and water plans.
Mahi Pono farm leaders said that while the transition from A&B's history of monocropping of sugar cane to Mahi Pono's large scale diversified agriculture plan may be questioned by some, the fruits of Mahi Pono's labor are, quite literally, at stake.
Staff hailed the company's capital investment in equipment, infrastructure and the hiring of more than 150 employees (130 are full time), all working to grow food for Maui.
"We have seen this, year after year after year, decade after decade, with the closure of different large ag operations — it's the commitment of capital into agriculture, which is inherently very risky," said Jacob Tavares, Mahi Pono livestock and land development manager. "We are fortunate enough to have a company with the willingness to provide us with resources, experts, consultants, operators, trainers — that also rely on local know-how, a local understanding of the land and of the community."
Mahi Pono Land Prep and Cultural Resource Manager Justin Teixeira said merging local and Mainland tools will yield state-of-the-art products.
"We're providing safe food," he said. "We're not just trying to — we are."
Teixeira and Tavares detailed the 2020 Mahi Pono crop plan, which includes the planting of hundreds of thousands of citrus, coffee and breadfruit trees by the end of the calendar year. Also, 2,000 acres of pastureland will be added to the company's expanding grass-fed beef production.
MORE IN NEWS