Mahi Pono leases land so Maui Humane Society can expand
December 16, 2020 | The Maui News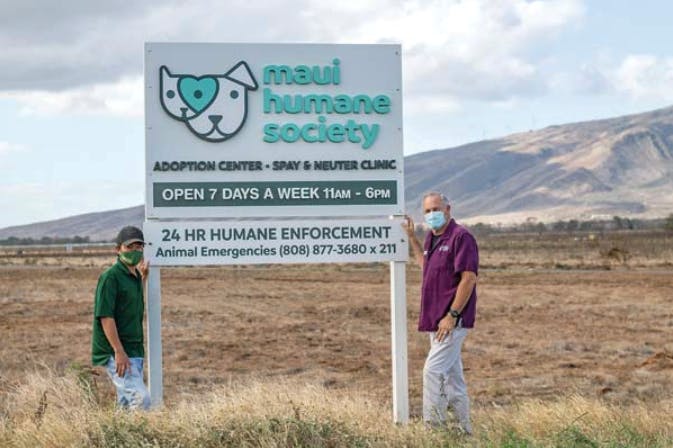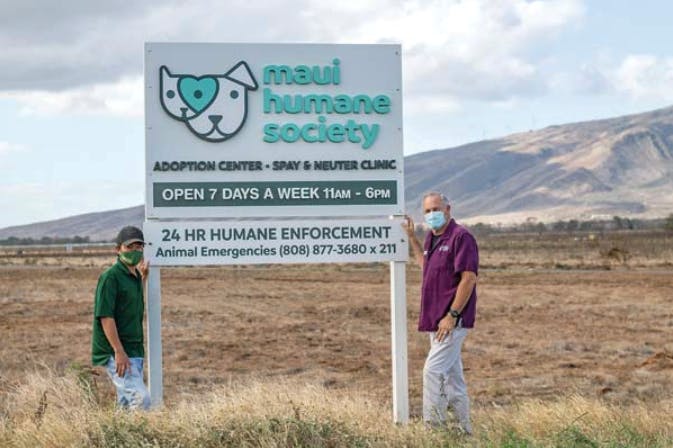 The Maui News
Mahi Pono has executed a long-term lease agreement with Maui Humane Society for a 3-acre parcel that will allow the nonprofit to expand its facility, the organizations announced Tuesday.
The Mahi Pono-owned parcel is adjacent to the humane society's Puunene facility and will be leased for $1 a year for 60 years, according to a news release.
"We're honored to be able to support the expansion of Maui Humane Society and their efforts to provide care for animals in our community that would otherwise be left without a home," said Shan Tsutsui, Mahi Pono's senior vice president of operations. "The designated parcel has very limited agricultural production, so we're happy that it will be able to better serve the community through MHS. We know it will help to make a difference on our island."
The humane society plans to use the additional land for a state-of-the-art veterinary facility, along with expanded animal housing and exercise areas. The new facility would also enhance opportunities for the community to be involved in educational activities and feature a public dog park, the news release said.
"Mahi Pono's generous offer reflects the importance of their investment in Maui and the extent to which they've committed to helping our community," Maui Humane Society CEO Steve MacKinnon said. "As the sole animal shelter on the island, the physical limitations of our 30-year-old facility have a tremendous impact on how many animals we can manage to care for at any one time."
He added that long-term plans are to embark on a capital campaign to expand the shelter.
MORE IN NEWS
Mahi Pono Hosts First Annual Fall Harvest to Benefit Imua Family Services
Mahi Pono presents its first annual Fall Harvest on Saturday, Oct. 24, 2020 from 9 a.m. to 2 p.m.  Organizers say this drive-through festival will provide the Maui community with a safe, 'ohana-friendly way to celebrate Mahi Pono's first fall harvest while recognizing the work of Imua Family Services.