2023 Row crop production: Kale
March 17, 2023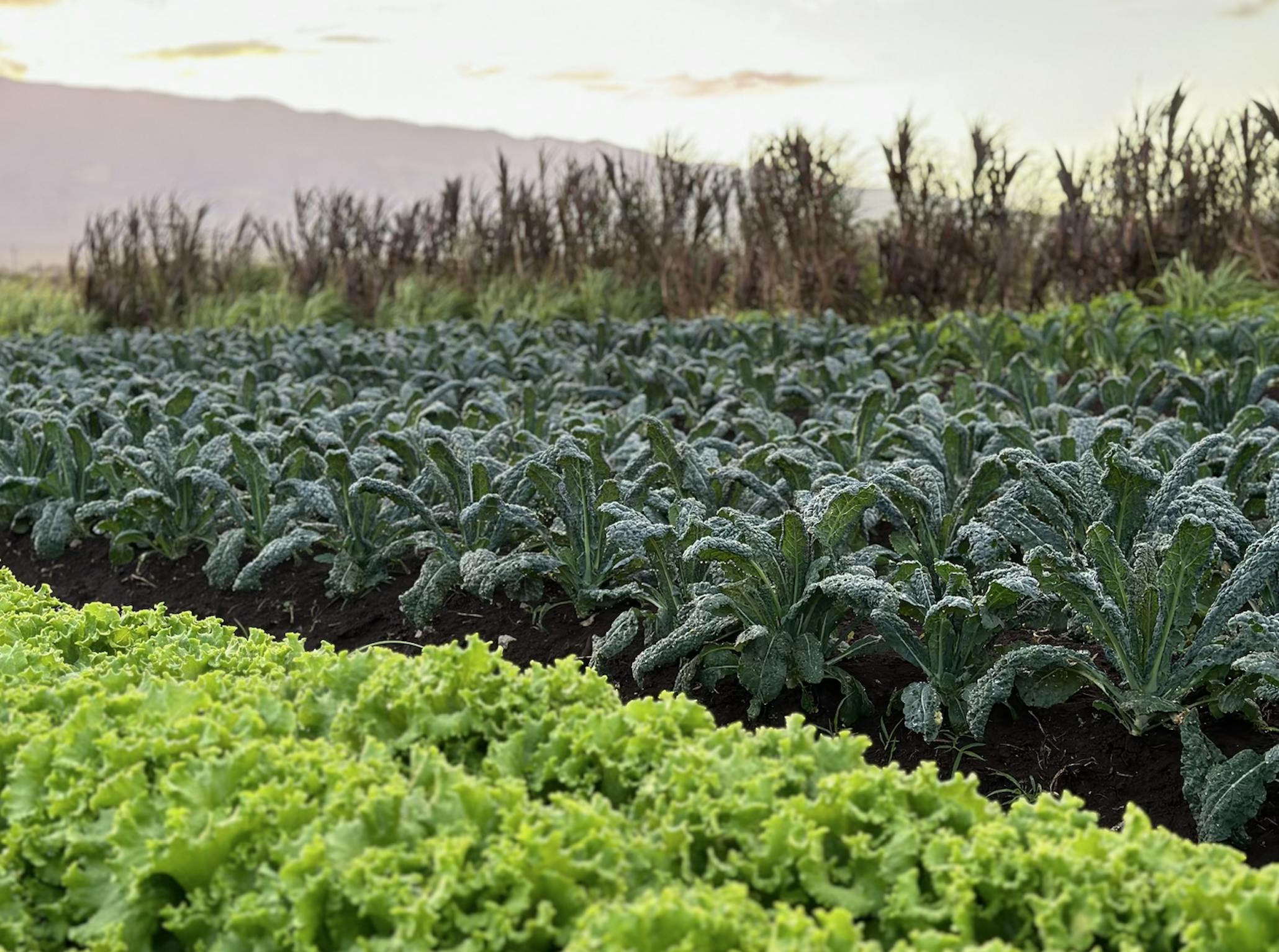 Mahi Pono's row crop operation is looking forward to cultivating an estimated 2 million pounds of fresh local produce in 2023.  This produce will be distributed to restaurants, grocery stores, food hubs and local institutions statewide.  Mahi Pono's Row Crop Farm Manager, Kyle Studer, will lead a team tasked with growing kale, lettuce, sweet onions, watermelon, and pumpkins, and we'll chronicle their progress with a series of blog posts found here on the MahiPono.com website.  First up: Kale!
Kale at Mama's
Maui chef Perry Bateman, long time Executive Chef of world-famous Mama's Fish House restaurant in Paia, is excited about Mahi Pono's efforts in growing food and making Hawaii more food sustainable.  "It's nice to see Maui becoming green again and with food that we can eat," says Chef.  "Mama's has always made a point to support the community and source locally. We are grounded in being community-based. That is one of the main reasons why we are successful and still here."
Chef Perry loves the dino kale that he sources from Mahi Pono. "It's tender, has great flavor and it's consistent.  Currently it's featured on a dish with sautéed fresh fish, with Hamakua mushrooms from the Big Island, Brian Otani's baby carrots, and kabocha pumpkin house made gnocchi. What's beautiful about this dish, and all of Mama's dishes, is that it features multiple farmers and fishermen all on one dish. That's pōmaika'i kākou!" 
The average consumer may not be familiar with dino kale and might not know what to do with it.  Chef Perry's advice: "You can use kale in everything!  It's very nutritious. Add it in your soups, salads, you can julienne it up and throw it in saimin, even chow fun!" 
Great advice from a great Chef!  Mahalo Chef Perry! 
Next-up: Onions! 
Check out these Kale Recipes - Who knew there is so much you can do with Kale!
Where can you currently purchase Maui Harvest kale?
More stores coming soon!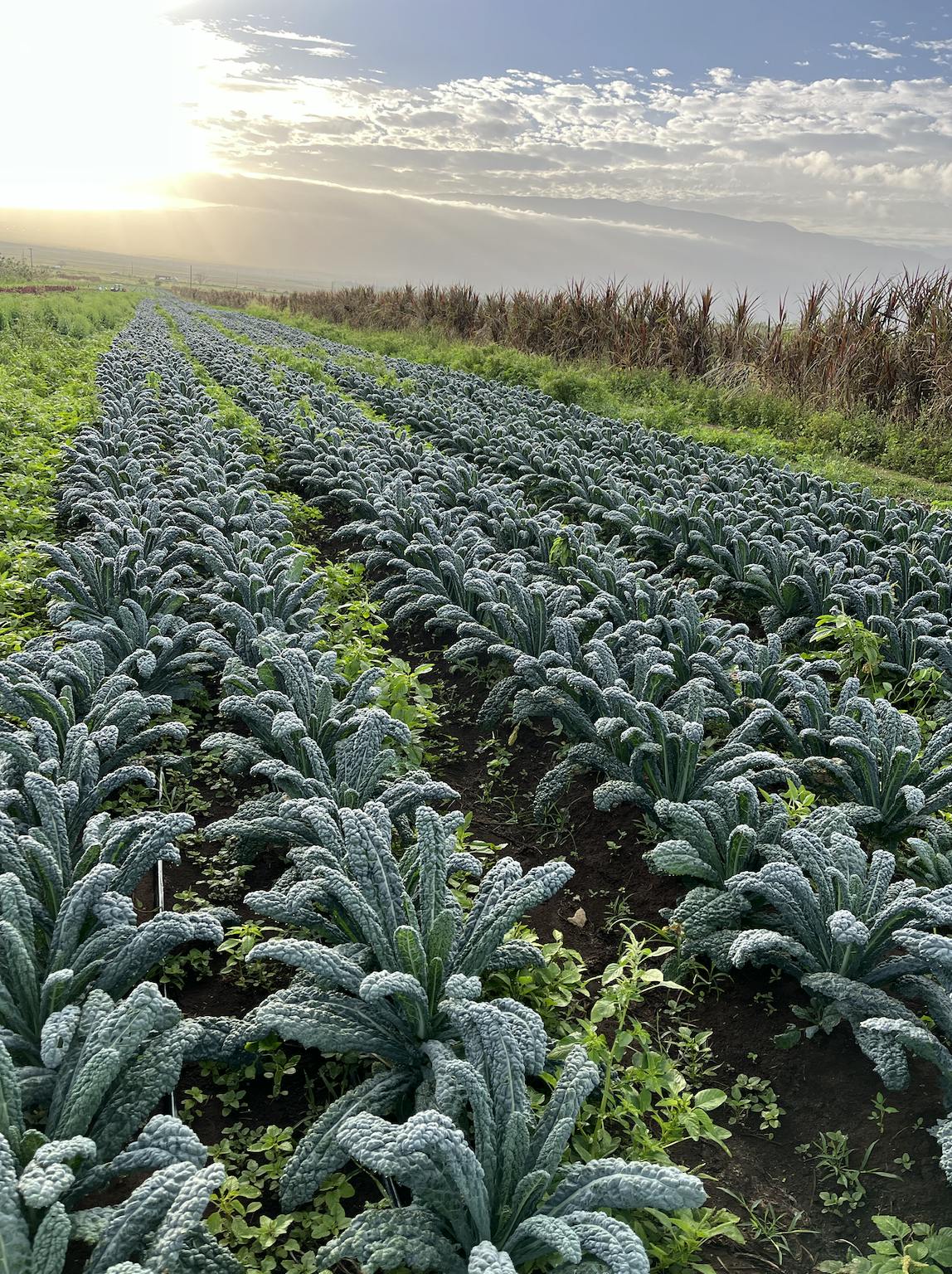 MORE IN NEWS
Maui Harvest sweet onions coming soon to stores near you
Our seasonal onion harvest is underway, and we've partnered with Armstrong Produce, Kula Produce, and Sun Fresh Hawaii to distribute these onions to local retailers! Maui Harvest sweet onions will be available for sale at Tamura's, Target, and ABC Stores beginning May 24, 2023.  Additional retailers will be online soon!